Future leader: Mucle up your courage
Type product

Thuisstudie
Future leader: Mucle up your courage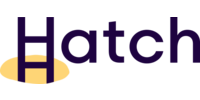 Beschrijving
Immersive Learning Experience
Muscle up your courage 8 weeks self study programme + 8 weeks habit building & personal support. Including 8 Hatch Labs (live sessions)
Being agile, self-steering and entrepreneurial means to be courageous to challenge the status quo.
Be aware of how resilient you already are and how much more you have in you. Getting back on your feet when your first attempts fail is just as important as getting back on your feet after your 10th attempt.
‍
Resilience is about bouncing back and trying from a different angle as it is about letting go and shifting your focus.
Develop your courage to pitch your brilliant ideas relevant for the business be it a radical new way of working, or a redesign of work spac…
Veelgestelde vragen
Er zijn nog geen veelgestelde vragen over dit product. Als je een vraag hebt, neem dan contact op met onze klantenservice.
Immersive Learning Experience
Muscle up your courage 8 weeks self study programme + 8 weeks habit building & personal support. Including 8 Hatch Labs (live sessions)
Being agile, self-steering and entrepreneurial means to be courageous to challenge the status quo.
Be aware of how resilient you already are and how much more you have in you. Getting back on your feet when your first attempts fail is just as important as getting back on your feet after your 10th attempt.
‍
Resilience is about bouncing back and trying from a different angle as it is about letting go and shifting your focus.
Develop your courage to pitch your brilliant ideas relevant for the business be it a radical new way of working, or a redesign of work spaces, or a new exploration case on a niche area.
‍
"The most important capabilities for future success are courage and resilience"
Muscle up your courage:
Make more courageous decisions in both your personal and working lives.
Be your true self at all times and become an agent for change – working towards diversity and inclusivity.
Communicate with an aura of success and self-confidence.
Become more agile, self-steering and entrepreneurial in how you think and act.
Challenge the status quo and trust your instinct or intuition.
Bounce back from setbacks with ease by trying again from a different angle, letting go or shifting your focus until you succeed.
Experiment with new thoughts, out-of-the-box ideas and innovative solutions.
Go far beyond what you knew and boost your network, knowledge and inspiration levels.
Without exploration, there can be no innovation. Explore innovative solutions to common issues such as corporate governance, legacy technology and legal barriers, as well as company culture and politics.Learn how to keep ahead of the game by'muscling up' your and your team's courage, resilience, innovation and critical thinking. As a leader or key team member, work on a range of skills to become the agent of change your organization needs to implement positive and inclusive communication and strategies.
We offer 8 thematic and interactive sessions plus 8 coffee sessions. Feel free to join them!
What does courage at work mean for you, personally?
We all have a personal understanding and association with courage...we read and show courageous behavior differently... and at work, it even gets trickier. Join us in this session to find meaning and make sense of 'courage at work', together with fellow participants, through sharing your stories and tips & tricks.
Deep dive: unconscious bias
Unconscious bias is something that you can run but you cannot hide. We all have it, we all use it; that is the reality. However, being aware of our biases and their implications in our interactions might open our eyes. In this deep dive, we are going to look at the connection between 'inclusion' and 'unconscious bias', while identifying our own biases and discussing what we can do about them.
Deep dive: inclusion and diversity
Another quite popular topic of today's world. We put our Hatch twist to it, by putting some difficult questions on the table and helping each other to push our own and collective boundaries by sharing, discussing and aiming to create shared meaning about 'inclusion' and 'diversity'. This is the first step to become an ambassador of this topic, not only in your daily life but especially at work.
Courageous leadership
What are the new skills that are required from a courageous leader? What makes a leader courageous? The topic is focused on leadership, and let's give you a little hint: leadership is not about carrying a title.
Difficult conversations
We all have been there....dreading to call a colleague in for a meeting, knowing that it may not go well or sitting restlessly opposite a colleague, receiving feedback in the most uncomfortable way and not knowing how to react...Is there a way out of such instances? What makes these meetings so 'difficult'? In this session, we will dissect difficult conversations, turn the pieces upside down, inside out and reframe our attitude, equip ourselves with some hints and tips to support us along the way.
Cultures of fear VS cultures of courageous trying, failing forward & vulnerability
The future demands we dare to be innovative. Only if you dare to think and act differently, might you be able to reach BIG (or GREAT?) success. But this can be hard: trying means you sometimes fail, or are confronted with insecurities. In this thematic session, we help you develop a culture of courageous trying and innovation, and communicate vulnerably, yet courageously.
Deep dive: setting boundaries
How good are you at setting boundaries at work, towards your colleagues? Let us help you clarify your own standards, values and boundaries in this thematic session. We will introduce a practical communication tool that will help you express your boundaries in a way that clears up your calendar and headspace, while remaining loyal and effective at work.
Nice girls don't get the corner office. Neither do nice boys. Rising up at work.
Making a career does not just depend on the quality of work: it also depends on to what extent you are seen and valued by your boss and colleagues. In this session, we teach you how you can 'show off' your accomplishments, in a non-annoying or non-arrogant way and how to negotiate in a nice, but effective way.
Blijf op de hoogte van nieuwe ervaringen
Deel je ervaring
Heb je ervaring met deze cursus?
Deel je ervaring
en help anderen kiezen. Als dank voor de moeite doneert Springest € 1,- aan Stichting Edukans.
Er zijn nog geen veelgestelde vragen over dit product. Als je een vraag hebt, neem dan contact op met onze klantenservice.
Download gratis en vrijblijvend de informatiebrochure